Image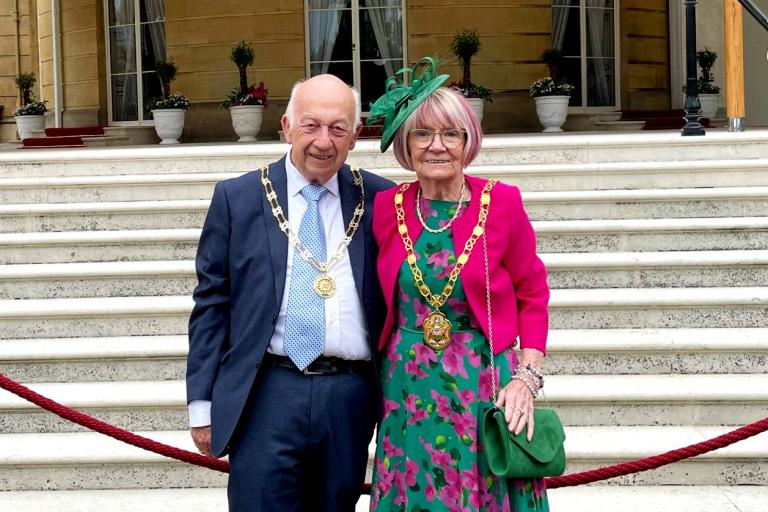 South Staffordshire Council's chairman elect attended a royal garden party at Buckingham Palace this week.
Councillor Meg Barrow and her consort Adrian Hill were among 8,000 people welcomed into the grounds for the event.
Representing the King and hosting the Buckingham Palace Garden Party were the Prince and Princess of Wales.
Also in attendance were the Duke and Duchess of Edinburgh, plus other members of the Royal Family.
Reflecting on the event, Cllr Barrow described it as a 'wonderful day'.
"The weather was glorious and I felt extremely honoured to have represented the council at such a special event," she said.