Image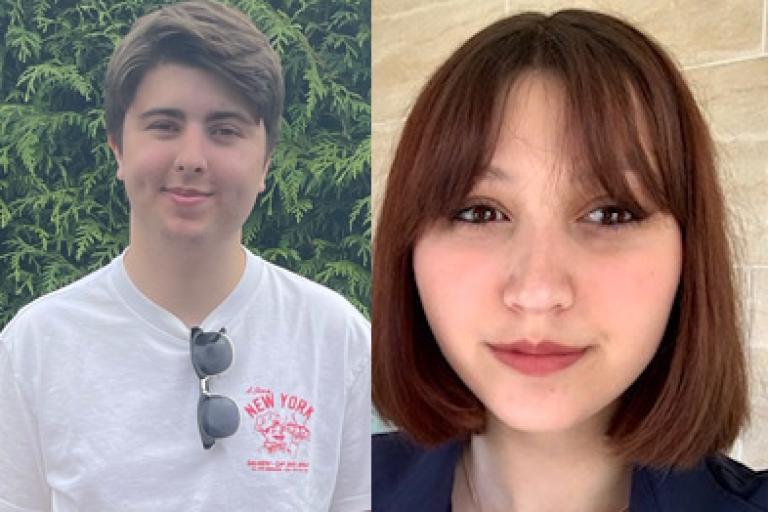 For National Apprenticeship Week, two of our apprentices Lily Ford and Nathan Wilson have written the following about their experience working at South Staffordshire Council.
They both work in the council's Digital Services department, supporting the council in a wide range of areas, from system upgrades to webpage creation.
The authority currently supports 12 apprentices.
Here's their account:
When we came out of sixth form, aside from knowing that university wasn't for us, we were clueless as to what our next step would be. When looking for jobs, we both believed that going into an apprenticeship was the best option.
An apprenticeship offered us both an opportunity into the working world, while still allowing us to further our education.
Going into digital services and technology was a great choice, as it would set us up in the future for any career path we may take – teaching us vital skills in communication, workplace etiquette and the key abilities needed to excel in the industry.
When our local council advertised two digital apprenticeship roles, we were intrigued to work at a smaller authority which allowed for a lot of doors into different service teams of working for the council – both in digital services and in other services.
South Staffordshire Council has a smaller team, with only 15 members. This has been great for our personal development, as we have been able to try a wide range of areas in digital services, allowing us to find the areas of digital services that we are most passionate about.
We have enjoyed adapting to working life and a working attitude, learning the ways of the council and digital services, and all the skills needed to excel in our apprenticeships.
We have learnt about many different aspects of digital services, from software installs and upgrades, to creating web pages on our council website.
We have worked with a number of different members from a range of services, learning about how each of them works and co-operates.
We enjoy large projects, working with all the different members of the council to create something we can all be proud of.
In the future, we plan to take our experience further, progressing further in the council and expanding our technological knowledge.
We feel like starting in digital services and at South Staffordshire Council was the right choice for us, as it started our working life with a great example of a work environment and allows for us to develop our skills for whatever our future may hold.
---
Contact details
For further details contact
South Staffordshire District Council
Council Offices,
Wolverhampton Road,
Codsall,
South Staffordshire,
WV8 1PX
Tel: 01902 696000