Image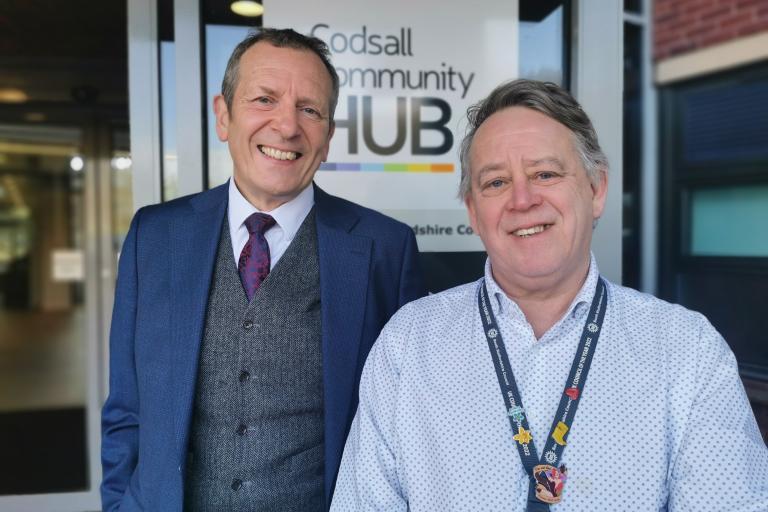 Two senior officers with more than 92 years of local government service under their belt between them have retired on the same day at the same council, having each begun their careers at the same Midland authority as teenagers.
John Harris and Simon Nuttall, both aged 64, retired from South Staffordshire Council last week – with each of them citing 'people' as their reason for spending their entire careers as public servants.
HR Consultant John began working at Birmingham Council when he was 16, having 'always been a big supporter of the public sector'.
"I liked the idea of going out and seeing people around the area, knowing I'd somehow affected them in my job on that day," said Bridgnorth grandfather of five, John.
"What you get from the people working in the public sector is invaluable. I would say if you want to help people, come into our sector.
"You can have such variety in your work. You can also move up and down the country when you're in local government and you can change your work as you change with age."
John adds that at the age of 17, while in social services, he spent a lot of time working in care homes and children's homes – something he says shaped his 'take on life'.
His work in local government also saw him meet his wife of 41 years when he was just 19 – she'd worked on a different floor at Birmingham Council, so they'd not met until they became acquainted on a train down to Brighton on a work day out.
Image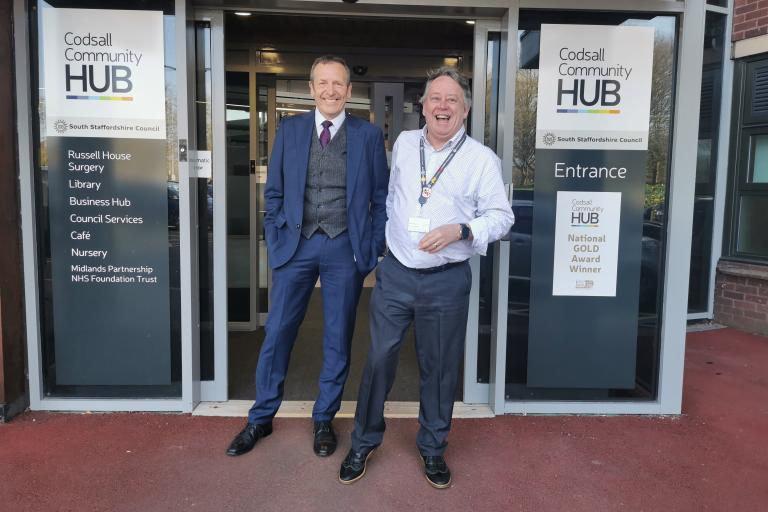 Looking back over the years, John says his jobs have seen him do everything from acting as a steward for the Queen when she visited Dudley, through to playing a romantic lead in a video promoting a council's catering services – but says the most special moment was helping a young woman with a serious health condition deliver on her potential and get into work.
"My job was to support her and help her find solutions to the unique challenges she faced in the workplace," said John.
"One employer gave her a chance, and over time, she was absolutely brilliant. What was a short-term placement continues to this day.
"She told me that having a real job made her feel valued, provided lots of laughs (she was very funny) and gave her an extra freedom to be herself. She ended up teaching me how computer programmes work and what a positive attitude can achieve."
John's career has also seen him learn a great deal, in a wide range of roles, but says his biggest learning point was when he was working as an assistant director for social services, which saw him responsible for the creation of a range of inclusion policies.
"The policies had gone out and I thought they were great," said John.
"The next morning one of our partially-sighted employees came in and he said 'if you're trying to improve things for people with disabilities, why is it I trip over that step every day? All it needs is a strip of white paint.'
"The following day, I went in with some white paint and sorted the step before anyone got in.
"Sometimes you forget when you're writing things down that it's sometimes better to just take action first."
John has worked at five councils, WM Probation, and the Ministry of Justice. He first began working at South Staffordshire Council in June 2019.
Speaking about his time at South Staffs, John said: "Everyone here is so supportive and approachable – you can almost feel it. There's a belief in the staff and a trust in their skills and experience."
Leisure Services Manager Simon also retired on Friday, having begun at the same council – but in a completely different role, as a leisure assistant when he was 19.
Sutton Coldfield-based Simon was attracted to the role through his love for sport and his qualifications in lifesaving, after discovering a career in art wasn't for him.
Image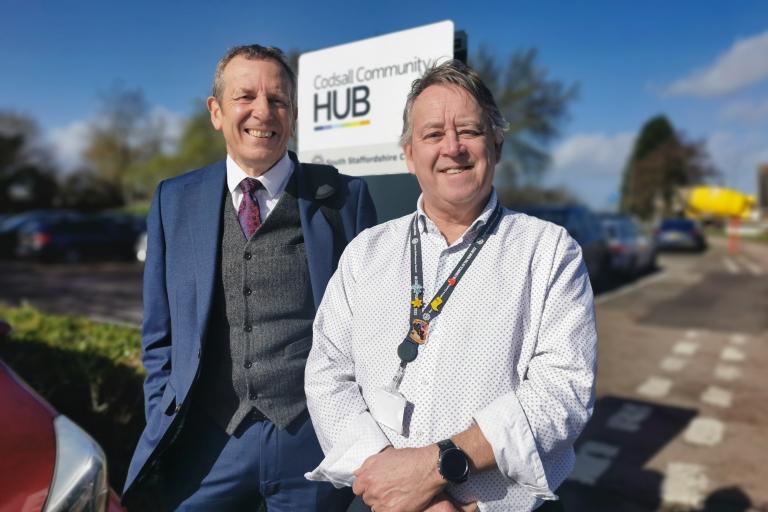 "I started off as a leisure assistant at Wyndley Leisure Centre in Sutton Coldfield after going to art college," said grandfather-of-two Simon.
"It was the people I worked with that kept me there – and I'm still in touch with a few of them from all those years ago."
Simon's career saw him progress through the ranks at a range of locations, from East Staffordshire to South Bedfordshire, but the birth of his daughter saw him move back home to the Midlands in 1990, when he began working for South Staffordshire Council at its range of leisure centres.
He then became Performance Review Officer at the council in 2000, before being promoted to his final role of Leisure Services Manager in 2018.
"As a manager I've always sought to support my staff – the most satisfying aspect was seeing people progress," said Simon.
"I've genuinely loved working with the people at South Staffordshire Council – they're one thing I'm really going to miss. I've had a good time here, we've had a lot of laughs.
"In my experience in leisure, people who do a good job get on well. If you go into leisure, there's loads you can do – you could be a sports coach, a swimming teacher – you can go in all sorts of directions. You can branch out to first aid or become a personal trainer.
"South Staffordshire Council's always been a great place to work. They've always given me opportunities to progress and I've always felt accepted. I've always felt listened to."
Looking ahead to his retirement, Simon hopes to spend more time in sport – coaching youngsters in squash and playing golf. He also hopes to have been accepted to volunteer at the British Open Squash in Birmingham after his volunteer work at the Commonwealth Games left him wanting more.
"And the wife obviously has a list of jobs for me too," added Simon.