Image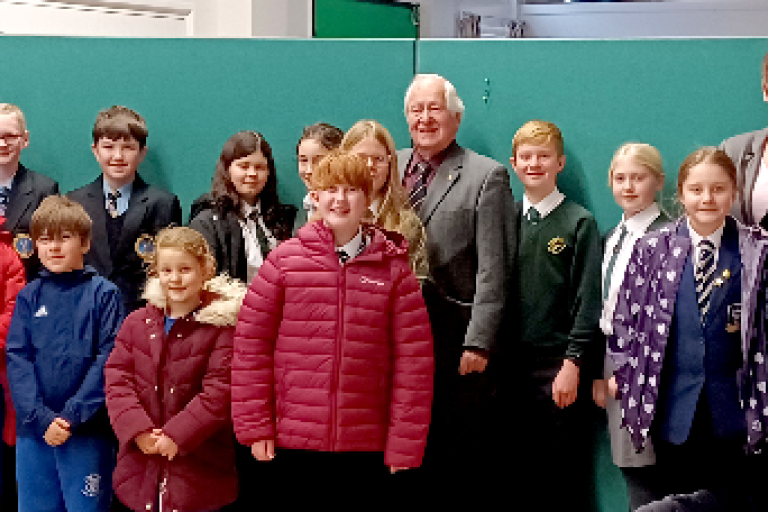 Young environmentalists showed their love for the planet when they took part in a debate around how South Staffordshire can mitigate the effects of climate change. 
The event, organised as part of South Staffordshire Council's ongoing work around climate change, saw more than 20 school primary and secondary school children participate in the Youth Climate Committee. 
Hosted by The Kingswood Trust, the event saw the youngsters discuss what collective action we can all take to reduce our carbon footprint and preserve the environment for future generations. The children were also updated on the council's work around climate change and discussed what they're doing as individuals and with their schools to help the environment. 
The Kingswood Trust is an outdoor education charity based at Kingswood which specialises in environmental, outdoor learning and offers opportunities for children and families to connect with nature. 
The children were also given a tour of the Kingswood Trust site found out about the offer for schools and had the opportunity to see some practical environmental projects in action. The event took place on January 10. 
Councillor Len Bates BEM, cabinet member for Community Services at South Staffordshire Council, said: "I was delighted to attend this event and was very impressed with the passion and knowledge that the children have. 
"I am very grateful to the Kingswood Trust for the warm welcome that we received on the site, and it was a pleasure to see the great work that they are involved in.  We are always keen to work with local partners and schools on this important issue." 
Rachel Wells, headteacher and charity manager at the Kingswood Trust, said: "We are very proud of the work we do here, and I was delighted to welcome so many environmentally minded children to the site." 
"We run a packed programme of fun, family events throughout the year and I would encourage anyone interested to visit our website discover-kingswood.org.uk for further details."  
The Youth Climate Committee is part of a series of initiatives carried out by South Staffordshire Council in its aim to mitigate climate change, with the authority named a 'net zero leader' by Western Power during 2022. 
The council's award-winning headquarters at Codsall Community Hub has a range of environmentally-friendly aspects to its design too, including bat and bird boxes, and a total of 18 electric vehicle charging points – with four readily available for use by the public. 
---
Contact details
For further details contact
South Staffordshire District Council
Council Offices,
Wolverhampton Road,
Codsall,
South Staffordshire,
WV8 1PX
Tel: 01902 696000