Image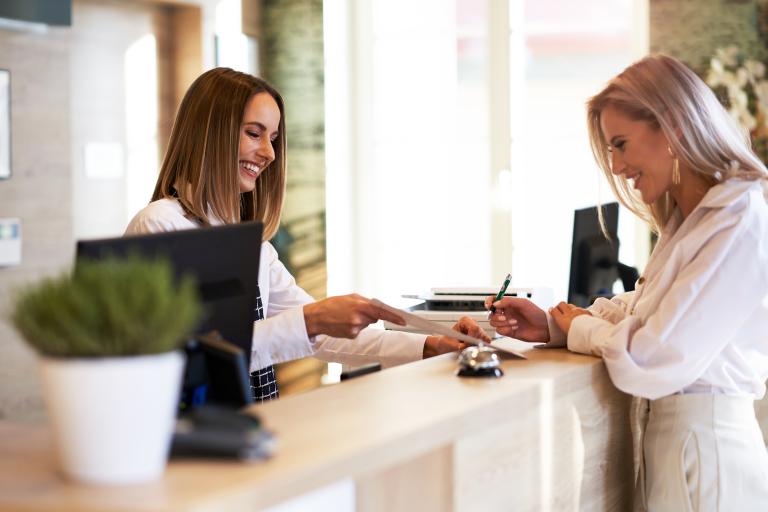 The customer services team at South Staffordshire Council provides a first point of contact for anyone and everyone in the community contacting the council.
Here at South Staffordshire Council, we take great pride in the services we provide to our customers; making sure their needs and voices are heard and recognised in the way we design and deliver services, and importantly, when people contact us to enquire, raise concerns or request services, that they get the very best experience.
Our customer services team is central to this – responding to enquiries via telephone, post, email, social media, or in person.
The team is led by Niki Taylor who has more than 28 years' experience working for South Staffordshire Council in customer-facing roles.
Niki works alongside Rachel Melvin, who focuses on community-related enquiries, and Karen Riley, who focuses on welfare support enquiries. This three-pronged approach means each time members of the community get in touch, they are able to speak directly to a member of the customer cervices team with experience in the relevant area – and queries can be dealt with more efficiently.
Between Rachel, Karen and Niki they bring more than 48 years of local government experience in customer service roles.
Niki Taylor said: "The customer services team often faces the most challenging of situations, but they are consistently resilient, professional and positive – and provide the very best service to our customers.
"Not only do they handle a wide range of day-to-day enquires, but they also play an essential role in the successful delivery of a number of major events and services - including local elections, garden waste subscriptions, and annual billing.
"No day is ever the same in customer services, which always keeps the role interesting."
Some key facts and figures from April 1st, 2023:
The team has answered and managed just over 29,800 telephone enquiries.
Our Welcome Hub Hosts has dealt with 5,400 face-to-face queries.
We have responded to 2,672 emails sent to info@sstaffs.gov.uk
Processed and managed 9,306 items of post.