Image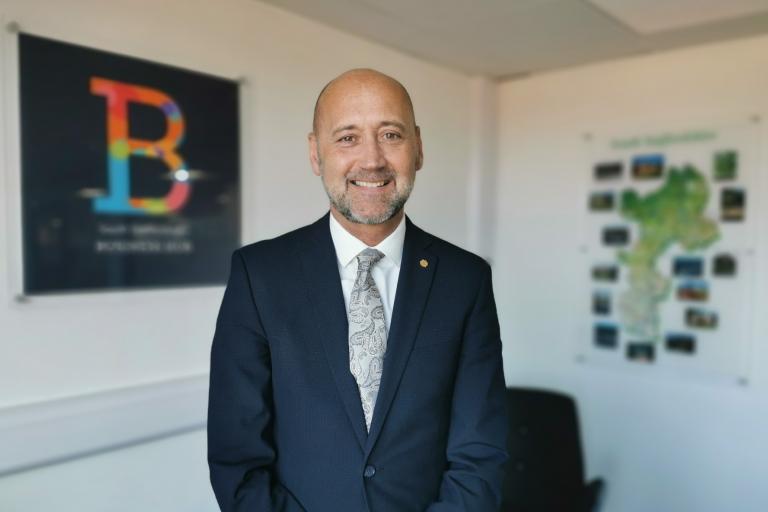 A Staffordshire council boss is among just five across the UK to be shortlisted for Chief Executive of the Year - after a 'record-breaking number of entries'. 
Dave Heywood, chief executive at South Staffordshire Council, has been named a finalist for the national accolade by prestigious awards body The Municipal Journal (MJ).
Dave was nominated by his colleagues at the district council for a range of reasons, including his unique leadership style, his desire to foster and progress the careers of those within and outside his local authority, his inclusive attitude, and his successes in working with partners and attracting investment to the area.
He was unaware he had been nominated for the award by his peers until the deadline had closed.
The winner will be revealed in June.
Commenting on his shortlisting, Dave said: "To have been simply nominated for the award by members of our workforce is humbling and wonderful.
"I am delighted to have been shortlisted against what was undoubtedly stiff competition."
When opening for submissions, the MJ said its judges were 'looking for chief executives who have displayed outstanding leadership, innovation, determination and commitment to their authorities and their communities'.
Upon announcing the finalists across its range of award categories, the MJ said: "Congratulations to all of our finalists.
"The judges had some very difficult decisions to make with a record-breaking number of entries this year."
Others up for the Chief Executive of the Year award are Edd de Coverly of Melton Borough Council, Kate Kennally of Cornwall Council, Pam Smith of Newcastle City Council, and Jo Walker of North Somerset Council.